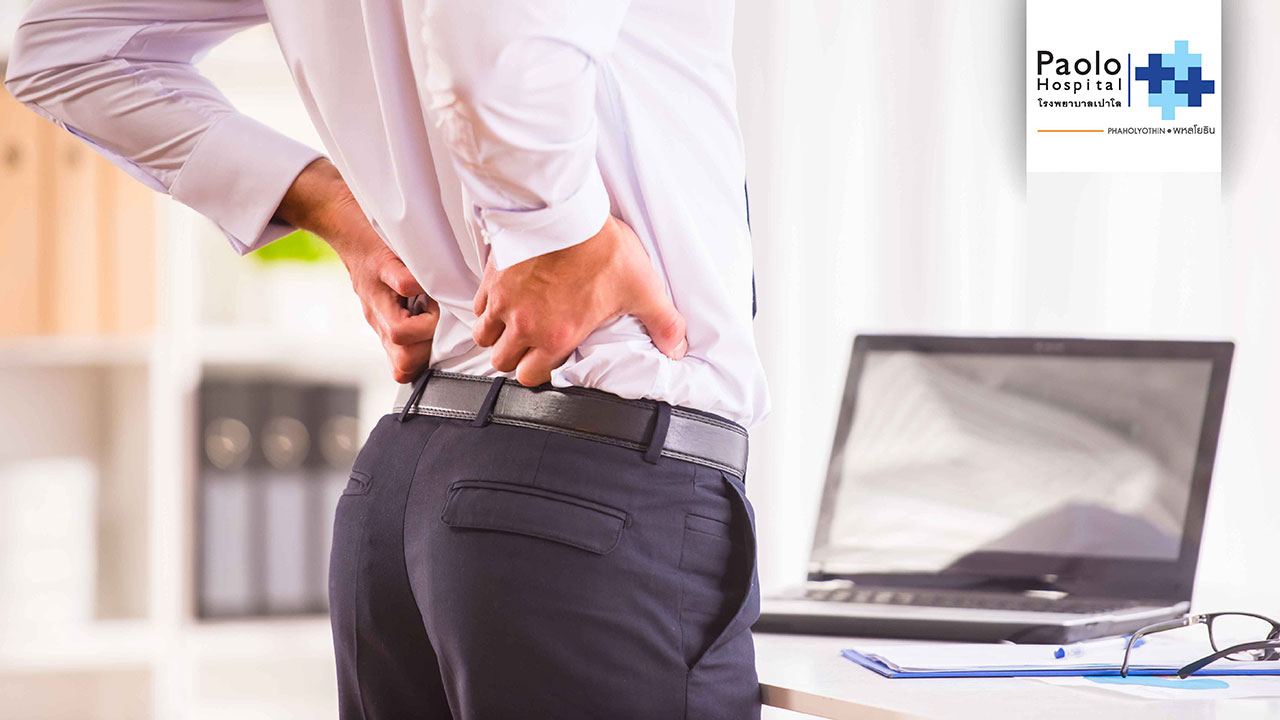 A herniated disc plays a part in the movement of the spine. Therefore, when a herniated disc is deteriorated, flexibility will gradually reduce. If there is a tear around the tissues of the inside disc, it might move out and press the surrounding nerves. Then you will have severe back pain along the path of the nerve until the muscle becomes weak, making doing everyday activities inconvenient.

Laparoscopic surgery, another alternative to reduce damage of tissue during surgery
Laparoscopic surgery causes less damage to the tissues in the surgery process than with normal surgery, which requires opening a wound and removing muscle from the bone. In some patients, some parts of the bone need to be removed, which can cause membranes when the muscles and bones are reconnected. These membranes can stimulate the recurrence of back pain. However, laparoscopic surgery only penetrates the muscles by inserting surgical camera to perform the surgery instead of removing the muscles from the bones. The chance of having membranes after the surgery is lower. Moreover, the size of the wound is small, only 0.8-1 centimeters, whereas with open-wound surgery, the size of the wound will be 3.5-4 centimeters.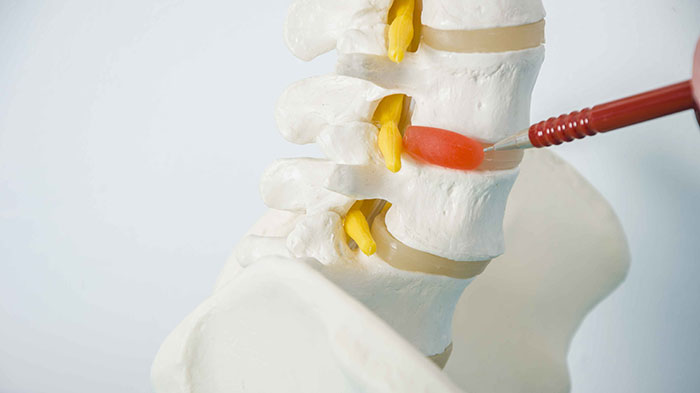 Laparoscopic surgery allows you to recover faster without wasting work time.
Another advantage of this surgery method is, because the wound is small, the body is less injured. Therefore, the wound can heal fast. Only 1-2 days in the hospital may be needed and the patient can go back home to recover, thereby reducing the expenses of being admitted in the hospital.

The experience and expertise of the doctor can help you feel more confident with the treatment.
Laparoscopic discectomy relies more on the ability of the surgeon than with open-wound surgery. The surgeon who performs the surgery needs to be trained with a high amount of experience. At Paolo Phaholyothin Hospital, we have a team of experienced and specialized doctors to perform specific surgery, including modern equipment and other related personnel, such as nurses, physical therapists, dieticians, and pharmacists, who will take care of you individually both before and after the surgery.

Personalized treatment method for the safety of the patients
Before receiving the surgery, the medical team performing the surgery will plan the treatment methods with the patient and relatives, with collaboration from the interdisciplinary medical team, such as physician, anesthetist, nurse, and physical therapist, in order to prepare the physical and mental state of the patient for a smooth treatment process.


Paolo Hospital Phaholyothin Tel : 0-2271-7000