Paolo Hospital Phaholyothin was established in 1972 as one of the nation's top-ranked private hospital in Thailand. At present, we have total 220 beds for full-range of treatment and care that provide a comprehensive range of medical services ranging from primary to tertiary care. The hospital has expanded our operation continuously by using state-of-the art scientific methods, modern equipment, and comprised of well-trained medical personnel in order to act as a center for healthcare services and provide a better quality of life. Patients and families can be assured to receive best in class services of treatments that are complied with International Standards.
Patient safety & Quality
Paolo Phaholyothin Hospital also emphasize the importance of developing service quality. As a result, we have received accreditation according to the standards of Hospital Accreditation (HA), and recognition and quality assurance for hospital standards from the Healthcare Accreditation Institute, Ministry of Public Health.
Quality and Guarantee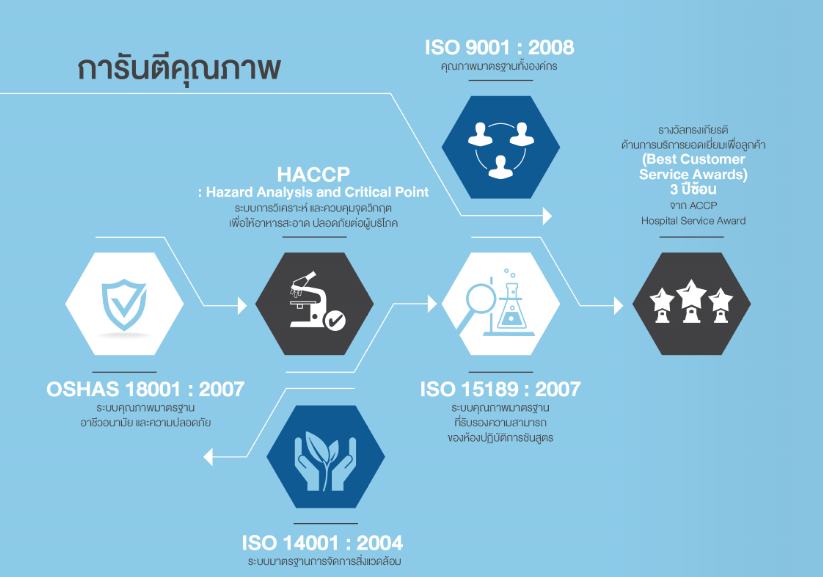 Comprehensive Care 360 view
Team of specialists and highly experienced medical personnel Our team of specialists provides treatment for primary disease, simultaneous disease, and complications as well as diagnosis, medical treatment, and rehabilitation care in all branches of medical science, such as cardiovascular, neurology, orthopedic, rheumatology, gastroenterology, liver disease, gynecology, pediatrics and geriatrics. The treatment is provided by a team of specialists comprising anesthesiologist, nurse anesthetist, radiologist, and pharmacist.
Pre- and Post-Surgery Treatment
Taking care of both the physical and mental health of a patient is important to us. So is understanding the patient's fears and anxiety, as many times, after seeing the doctor, it's the little things that can cause doubt in the patient's mind. Our nursing team views this as a top priority and are ready to assist the patient by being easily accessible for patients and available for friendly conversation.
In addition, we have a team of physical therapists and dietitians who look after nutrition and provide advice and recommendations on physical recovery after an individual surgery.
Our team of specialists have the capability and readiness to treat patients with complex symptoms, patients with health problems who need close care, patients who need to recuperate before and after surgery, the elderly, and patients who need to be discharged from the hospital but still have health problems and their relatives are unable to provide care. With our services, patients will recover from illness better and faster by receiving proper care from specialists with the knowledge and expertise.
"Ongoing development is the heart of service work"
We never stop developing by promoting and providing training in all fields, including short-term and long-term training, for nurse, pharmacist, anesthesiologist, administration, and dental assistant.